You are Catherine the Great.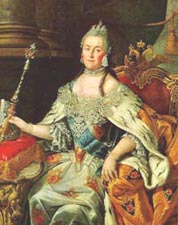 You are very intelligent and a socialist. It is very important to you that all people be treated equally in a society. You are able to fully comprehend social problems and you are outspoken when it comes to dealing with them.


Take this quiz at QuizGalaxy.com
I love some of these quizzes! Since I was a history major in my first college life, this one was right up my alley. Can you tell I went into social work in my second college life??
It is the hottest day of the year so far, and we spent part of it at our unique piece of diversity in Utah County. This area is one of the most homogeneous places I have ever lived, so I'm pleased that we have something different to throw into the mix. On a hill in south Spanish Fork, overlooking the farms and ever-expanding housing developments, is a Hare Krishna temple. They have festivals 4-5 times a year, which are always interesting. You can eat good Indian-inspired vegetarian food, and if you have a hankering to re-create your college wardrobe from the late 1960's, they also have a selection of clothing, including some gorgeous Indian sari outfits. They also have a llama farm on the grounds, and every summer they celebrate Llama Fest. They have a variety of competitions for the llamas- which, to my surprise, are not cleaned and prettied up like sheep or cattle are for the shows at the fairs.
Like I mentioned, there's food to enjoy. . .
There's a large pond with koi between the temple building and the llama farm. Here's our granddaughter, Bentlee, enjoying the view of the fish.
Over at the llama farm, they allow you to walk in the pens and mingle up-close and personal with the llamas. Last year there were lots of babies- this year, none. I'm betting they had to sequester them away from all the curious onlookers! Here's Bentlee with one of the llamas- she's not sure of his intentions, we had to reassure her that he wasn't interested in her for dinner!
But, he was interested in some grain she offered. . .
They also had three cattle who reminded me of the sacred cattle in India- but much smaller. The adults are no larger than a St. Bernard dog.
And, when you've had enough food and llamas- there's music, everything from Andean to American country and rock. We found a seat on the grassy hill, and enjoyed.
Here's our parting view of the temple- beautiful detailing, both the outside and inside. All in all, a pleasant way to spend a Saturday evening, even with the heat.
And, still one more day this weekend to finish the manatee quilt. I'll have it done to take to Surface Design group on Wednesday night!!